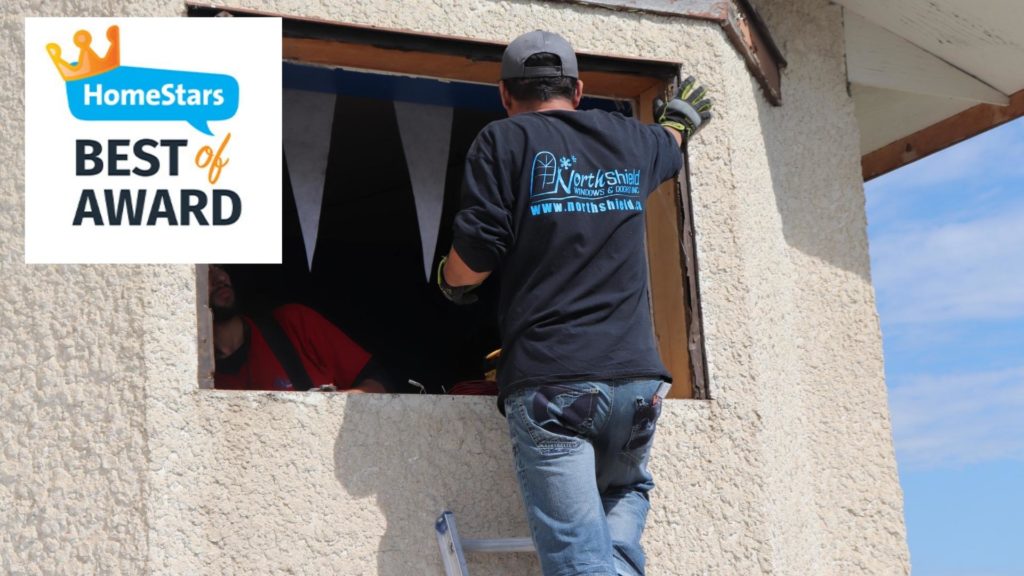 At NorthShield Windows and Doors, we take pride in our reliable window replacement services, and our clients trust us as their local windows and doors experts. We are known for going above and beyond for our customers, and we're proud to announce that we have won the Best of HomeStars Award for 2022!
We're committed to helping our customers with high-quality windows and doors and expert installation/replacement services. A family-owned, locally operated business, we're dedicated to providing our community with the best possible service. We maintain full transparency in all of our services, and our extensive experience in window installation and replacement makes us one of the most reliable window installers in Winnipeg and Toronto.
Our products range from windows (awning, casement, bay, bow, picture and many more) to doors (entry doors, patio doors, and storm doors). With over 15 years of experience, our experts know how to install windows that will improve the comfort of your home and help you save money on energy bills.
At NorthShield Windows and Doors, we are committed to keeping your home comfortable year-round, no matter what the season. We know how important your windows are in keeping your home warm during the cold Canadian winters, and our windows ensure that your home stays warm during cold weather and nice and cool during the soaring summer months.
Our installers are certified and reliable experts and the number of our satisfied customers keeps growing by the day. Of course, we will continue providing our valued customers with the same reliable service that they know and deserve, and this award merely stands to testify to our commitment to quality work, impeccable products and the exceptional customer service that our customers enjoy.