Spring is a time of renewal, and what better way to embrace the season than by giving your windows a deep clean? Windows are an essential part of any home, and they play a crucial role in maintaining a bright, airy, and healthy living space. However, over time, windows can accumulate dirt, dust, and grime, which can not only impact the appearance of your home, but also reduce the efficiency of your windows. These Spring cleaning tips will help you ensure that your windows are in their optimal state both in terms of appearance and functionality.
How to Clean Your Windows
Gather your cleaning supplies
Before you get started, make sure you have all the necessary supplies on hand. You will need a bucket of warm, soapy water, a squeegee, a microfiber cloth, a scrub brush, and a cleaning solution that's safe for your windows. Avoid using harsh chemicals that can damage the glass or frame of your windows. Vinegar and water or dish soap and water are two common and effective window-cleaning solutions.
Dust and vacuum the window frames and sills
Before you begin cleaning the windows, dust and vacuum the frames and sills. Use a soft-bristled brush or microfiber cloth to remove any cobwebs, dirt, or debris. You can also use a vacuum cleaner to suck up any loose dirt and debris.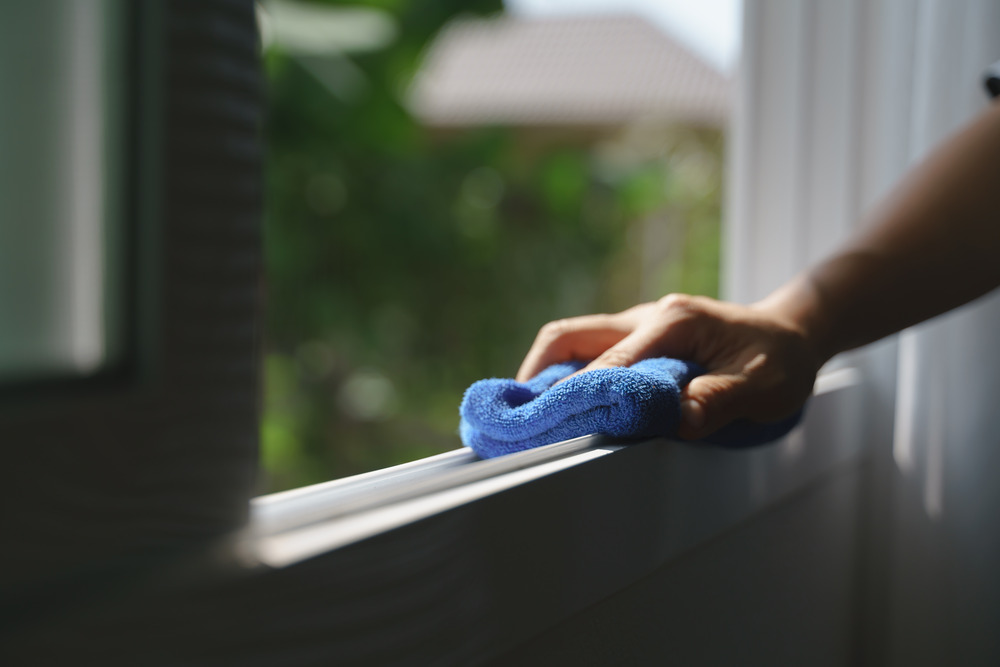 Clean the windows from top to bottom
Start cleaning the windows from the top and work your way down. Wet the window with the cleaning solution, then use a scrub brush to loosen any stubborn dirt or grime. After scrubbing, use a squeegee to remove the cleaning solution and water from the glass. Start at the top and work your way down, wiping the squeegee blade with a cloth after each pass.
Don't forget the corners and edges
The corners and edges of your windows are often overlooked during cleaning. Use a cloth or cotton swab to clean these areas thoroughly. You can also use a toothbrush or an old makeup brush to reach small crevices and corners.
Polish the windows for a streak-free shine
Once you've finished cleaning the windows, use a dry microfiber cloth to polish the glass. This will help to remove any streaks or water spots and leave your windows looking shiny and clean.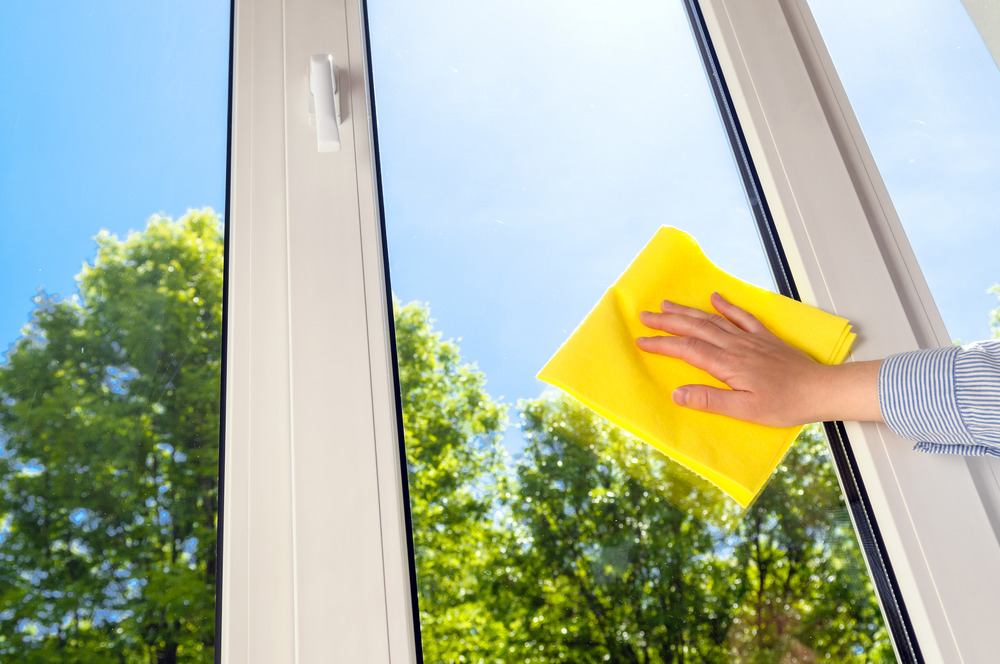 Replace or repair damaged windows
If you notice any cracks or damage to your windows during the cleaning process, it's important to have them repaired or replaced as soon as possible. Damaged windows can reduce the efficiency of your home's heating and cooling system and even pose a safety risk.
In conclusion, Spring cleaning is a great opportunity to give your windows the attention they deserve. With these tips, you can ensure that your windows look and function at their best, leaving your home bright, fresh, and ready for the season. Don't forget to take safety precautions when cleaning windows that are high up or difficult to reach.
Trust the Professionals
If you need to replace any of your current windows, you can trust Northshield to get the job done. We have a great selection of vinyl windows, and our team of professionals are experts when it comes to window replacement. Get in touch with us today!