Awning and casement vinyl windows are two of the most common window styles in Winnipeg. Due to the hinge placement and the unique design of these two window types, these types of windows are best suited for small and medium sized openings because large and heavy panes can lead to warping and damage to the hardware. There are many similarities between these two types of windows. Both offer great insulation and energy efficiency, and they require very little maintenance. They allow for maximum airflow and simply look great in any room. However, there are some essential differences in where these windows are commonly installed, and many homeowners often ask us whether they should opt for one or the other. Here are some of the most common differences between awning and casement windows and where to install them in your Winnipeg home:
Casement Windows
Casement windows are a great option for Winnipeg homeowners who want an unobstructed view in their home because unlike other popular options such as double hung windows or slider windows, they don't have a center rail. They are hinged on the side and open up to a 45 degree angle, which makes them great for airflow control because they "scoop"  the fresh air inwards for a fresh breeze. Casement windows are a great style option for Winnipeg homeowners who want to maximize the airflow or for rooms that benefit from increased ventilation such as bathrooms and kitchens.
Casement windows are also a great option for cooler months because of their airtight design and energy efficiency. Since casement windows only have one sash, they usually have lower air leakage, which is why they are the most common option for window replacement in Winnipeg. When winds blow against casement windows, they press the windows against the window's seal and frame, which allows for maximum protection against weather elements.
Beyond ventilation, temperature control and energy efficiency, casement windows are simple to operate, easy to maintain and clean and they come in a wide variety of finishes and styles that can transform your home.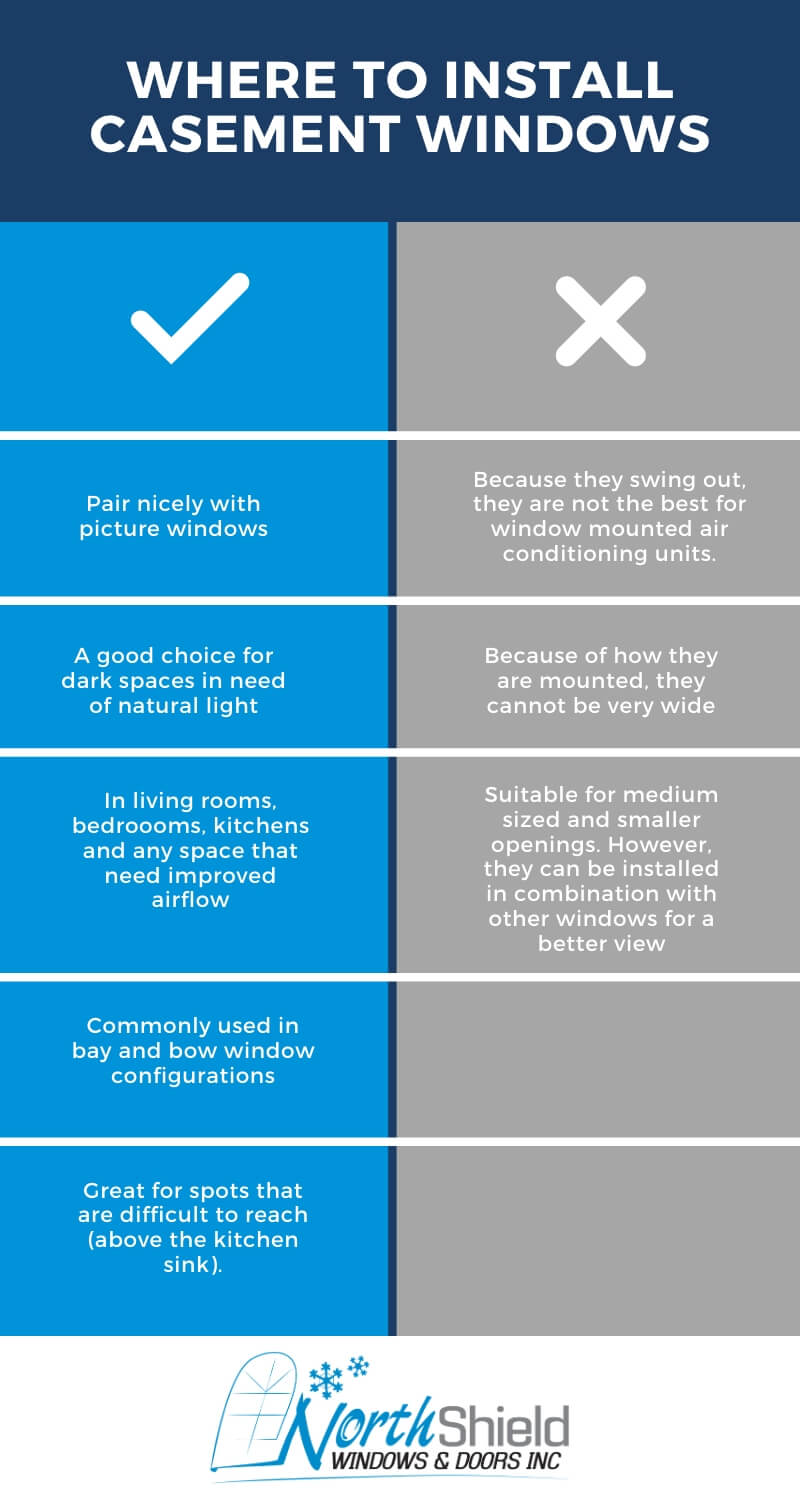 Awning Windows
Awning windows are also one of the most popular windows in Winnipeg. They are hinged at the top and provide an unobstructed view. They also open outward, which allows for maximum ventilation is spaces such as bathrooms kitchens and other places that need increased airflow. Unlike casement windows, awning windows are available in one, two and three lite configurations and, since they open from the bottom, they are a great solution for hard-to-reach places.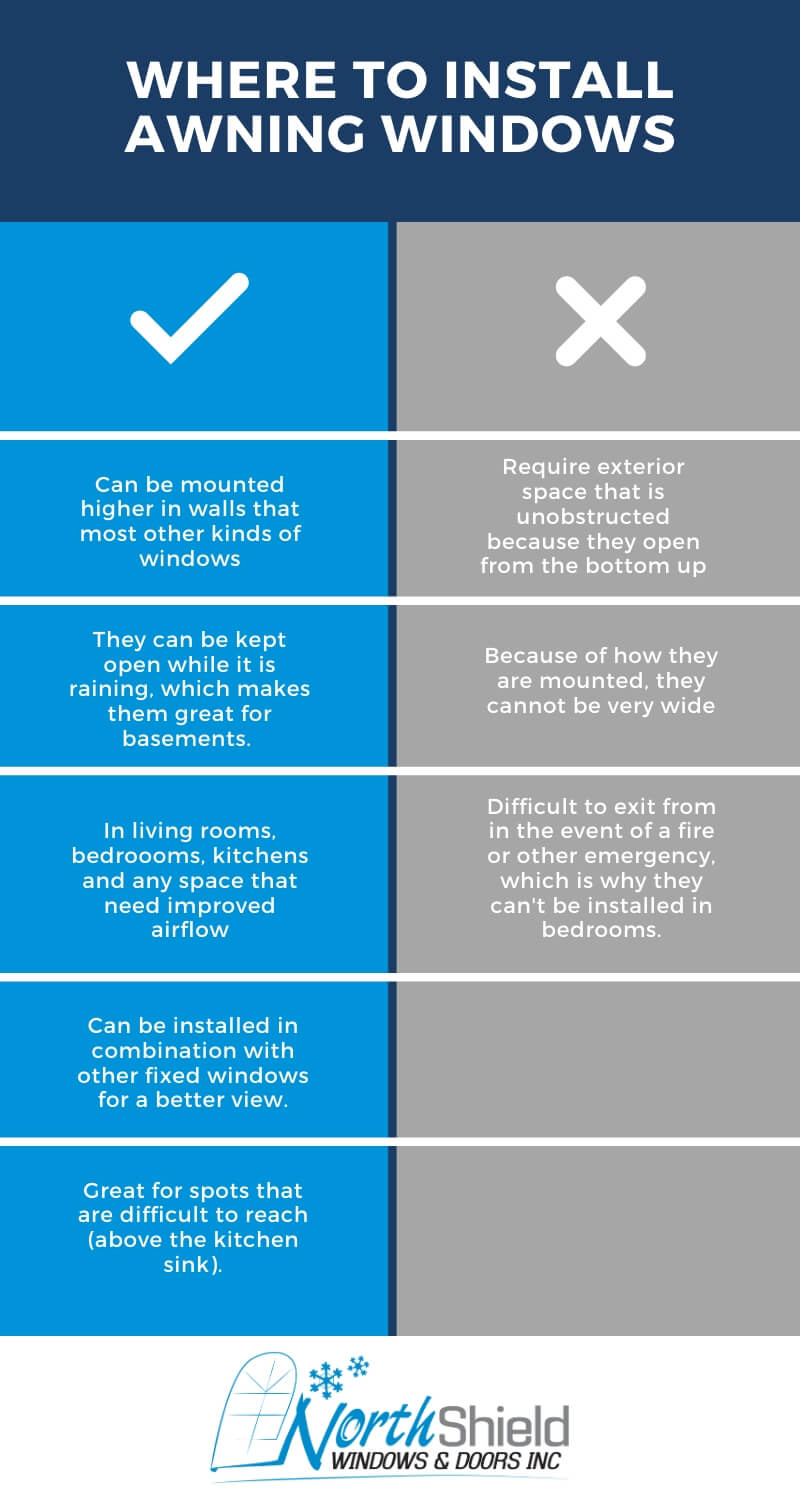 Apart from their effortless operation, unobstructed views, energy efficiency and easy cleaning, NorthShield's awning and casement windows feature a multi point lock system for added security. Whether you need casement or awning windows for your home, we can help you find the ideal style for your Winnipeg home. We offer a wide range of stylish window options that will help you increase your home's value and comfort.
Call us today at (204) 272-3725 (Winnipeg) for a free, no obligation quote.