Basement Windows Replacement
Vinyl basement windows are the best way to add natural light and proper ventilation to the space. Since basements are usually damp and dark areas, it is essential to install windows that will keep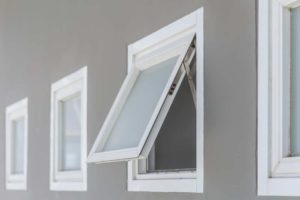 the area moisture free and comfortable year round, especially in colder areas such as Winnipeg. Modern vinyl windows offer amazing insulating properties with advanced features such as low-e coating and double/triple glass options, to name a few. At NorthShield Windows and Doors, we specialize in basement windows replacement in Winnipeg and Toronto, and we are here to help you find the best choice for your home. 
When it comes to basement windows, one thing is for sure, you need maximum energy efficiency and durability, which is exactly what our factory direct windows can offer you. The most important features to look for in a basement windows are ease of operation, energy efficiency and security. The best windows for your basement will be sturdy vinyl windows that will let you have maximum control over airflow while providing increased security as well. For your convenience, we've created this guide for choosing the best basement windows for your home. You can always get in touch with our team if you have more questions.
Give us a call at (905) 326-3444  to get in touch with our GTA team, or at (204) 272-3725 to get in touch with our Winnipeg team.
Factors to Consider
Selecting the right windows for your home is not easy, and there are many factors that you should consider before you make your decision. We're here to help you break down those essentials. Keep them in mind when you decide it's the right time for basement windows replacement:
✓ Energy Efficiency
When it comes to energy efficiency of basement windows, there are 3 main things you should look for.

The energy star seal - This blue sticker tells you that the window you're about to purchase won't be leaking air and that it features insulation properties that will bring your energy costs down by up to 10%.
Low-E coating - This is basically a metallic layer that is applied to glass surfaces, and it prevents heat loss while allowing the sun's energy into your home. A Low-E coated window helps maintain the optimal temperature inside your home long after the sun has set, and is especially vital in colder areas with long winters.
Double and triple pane windows - These windows feature double or triple glass with one or two argon gas insulated chambers. This helps preserve maximum energy inside your home by preventing leakage. Needless to say, double pane windows are excellent for energy preservation, but triple pane windows are even better, especially if you live in colder cities such as Winnipeg or Toronto.
✓ Sizes

Since basements are limited in how much space they have above the ground, there are only certain sizes you can install. However, you can somewhat choose the shape and type of window that you will install, and that will make a huge difference in the comfort of not just your basement, but your entire home too.
| | | |
| --- | --- | --- |
| Window Type | Maximum Width (inches) | Maximum height (inches) |
| Single Slider (Double Pane) | 78 | 54 |
| Single Slider (Triple Pane) | 78 | 54 |
| Double Slider (Double Pane) | 78 | 54 |
| Double Slider (Triple Pane) | 72 | 48 |
| Single Hung (Double Pane) | 49 | 80 |
| Single Hung (Triple Pane) | 45 | 78 |
| Double Hung (Double Pane) | 49 | 78 |
| Double Hung (Triple Pane) | 48 | 68 |
| Casement (Double Pane) | 38 | 78 |
| Casement (Triple Pane) | 36 | 78 |
| Awning (Double Pane) | 48 | 60 |
| Awning (Triple Pane) | 50 | 50 |
✓ Building Code

Each province has its own set of rules pertaining to window installation in basements. Make sure you are well informed or hire an experienced window installer who will have these regulations clear in mind upon visiting your home for an estimate. You don't want to end up with windows that do not follow your country's building code.
✓ Price

Among other benefits, vinyl basement windows are an affordable and convenient way to boost your home's energy preservation. The price of of your basement windows installation will vary based on the size of the space, the special features of the window, the type of the window itself and others. You can get a rough estimate using some online window cost calculators, or you can reach out to the window installer directly and let them give you an exact estimate. Pro tip: never take a phone quote as final. A reliable window installer will give you a free on-site estimate only upon visiting your home. 

[sc name="prices-by-room"][sc name="prices-by-window"]
✓ Warranty

This should actually be rule number 1. Do not install basement windows before asking the installer about the warranty. True experts would never leave their customers high and dry. In addition, ask the installers about insurance. You never know what might happen during the installation, and a reputable window installer will have insurance papers available to you as proof that you won't be charged a penny if some accidental damage happens. 
| | | | | | | |
| --- | --- | --- | --- | --- | --- | --- |
| | Frame | Hardware | Glass​ | Mini Blinds | Installation | Colour |
| Windows | 25 years |  25 years | 25 years | None | 15 years | 10 years |
| Entry Doors | 10 years | 5 years | 10 years | 5 years | 10 years | 10 years |
| Sliding Doors | 25 years | 5 years | 10 years | 5 years | 15 years | 10 years |
| Storm Doors | 25 years | 1 year | 1 year | None | 1 year | 1 year |
Best Windows for Basements
As we've established before, vinyl windows are the best choice for basement windows replacement in Canada. Vinyl frames will not peel, warp or rust over time, the windows are easy to operate and they are built to improve the energy efficiency of your home. Because basements are usually damp areas, you need windows that will prevent air leaks and mold buildups, which is what NorthShield's windows are designed to do. As a general rule, the best options for basement windows replacement are:
Casement Windows

This type of window is a popular choice for basement windows replacement. Because of their excellent energy efficiency and insulation properties, casement windows will keep your basement dry and damp free. They can be operable or fixed, depending on how much airflow you need in the area. Plus, you can add locks for extra security.

Awning Windows

One of the most popular basement window options is certainly the awning windows. This window is hinged at the top and protrudes outside when it is opened, which basically means you can keep it open during rain or snow and still feel confident that water and snow will not enter your home. However, these windows are not the best options if your basement is located alongside a walkway or patio.

Slider windows

Slider windows are another excellent basement window option. You can choose between single slider and double slider options. NorthShield's slider windows feature easy operation hardware and they tilt inwards for easier cleaning. Both single and double slider windows feature heavy duty weather stripping and a full interlocking system that maximizes air tightness. This type of window will help you get the maximum lighting and give you a clear view while eliminating leaks and improving your home security.

Hopper windows

Hopper windows are a great option for tight spaces and basements. These innovative, energy efficient windows are easy to open and operate, which allows for maximum control over ventilation. With advanced features such as airtight and watertight seals and thermal insulation, these windows are designed to keep the harsh Canadian winter conditions at bay.
Window Options We Provide
Our windows come in a wide variety of styles that offer excellent thermal efficiency and maximized control over ventilation. In addition, we offer numerous styling options such as multiple colour selections and window grills that will increase your home's curb appeal.
Why Choose Us?
Our factory direct windows are known across Winnipeg and Toronto for their high quality, energy efficiency, durability and style. Dedicated to providing our clients with the latest innovative solutions, we are always on top of the latest technologies that make our windows the top choice for Canadian homes. Here is why you should choose us for your next basement windows replacement:
Top rated experts in Toronto and the GTA
We offer a free, in house estimate
Highest quality windows with advanced features
Fully trained and experienced installers
BBB A+ Rated
We offer financing
Our windows are energy efficient and energy star rated
Some of our Basement Window Replacement Projects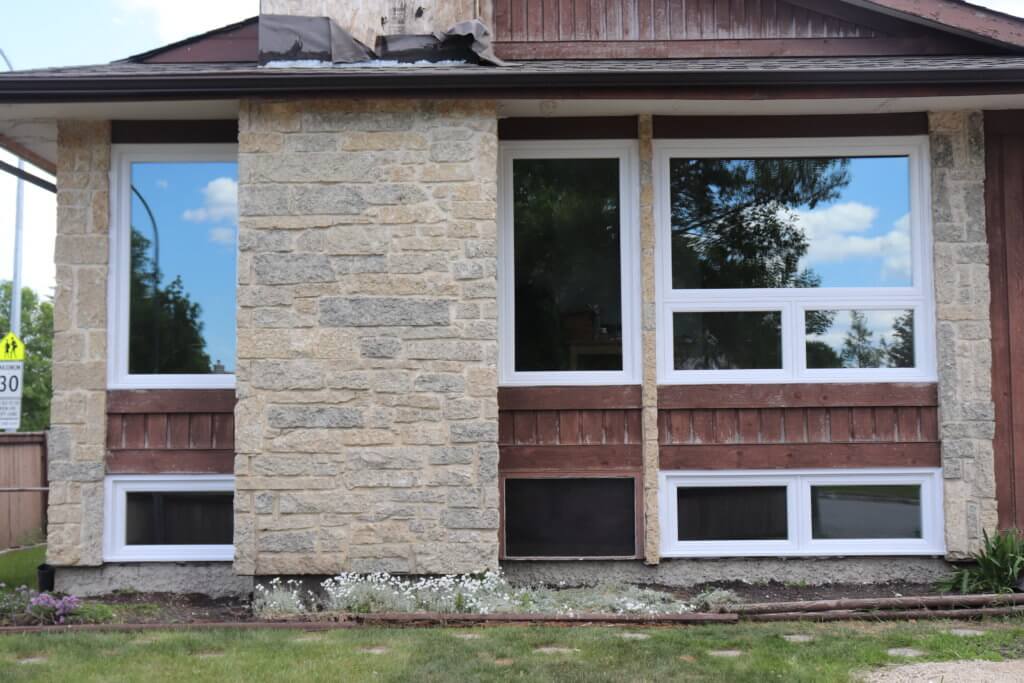 Look at Our Amazing Windows!