Bedroom Windows Replacement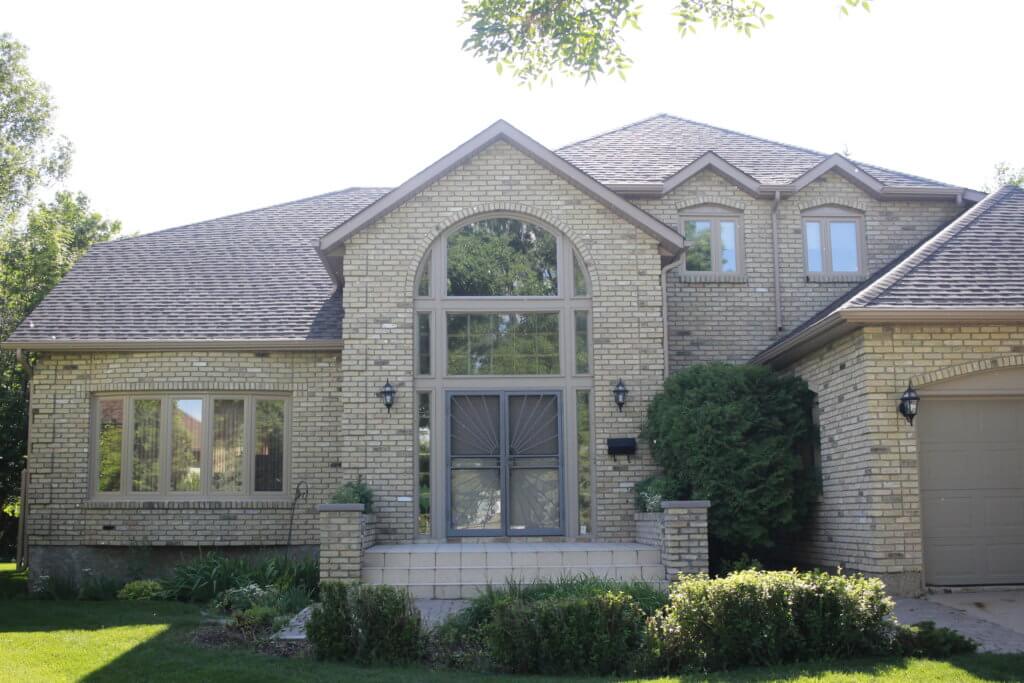 The bedroom is like a sanctuary. What you decide to put within it, and how you choose to decorate it, helps to transform the room into your perfect oasis. Ideally, your room should be at a comfortable temperature and that's where vinyl windows come in. Not only is this material type excel in durability, vinyl windows are energy efficient. This means that they offer superior thermal protection compared to windows made out of wood or aluminum. Moreover, they are easy to maintain, perform as they should and are budget-friendly. For those reasons, and many more, vinyl windows are the best choice for the bedroom.
At NorthShield Windows and Doors, we carry a large variety of high-quality vinyl windows to choose from. As a top-rated Canadian company, our team of experienced professionals can help you with the selection as well as the installation.
If you are in Ontario, you can reach us at (905) 326-3444, and if you're a Winnipeg resident, call Windows Winnipeg at (204) 272-3725.
Factors to consider
Energy Efficiency

As mentioned earlier, energy-efficient windows are an ideal option for any room, especially the bedroom. Not only does it help to prevent your heated or cooled air escape, its increased insulation also reduces your home's energy usage. This means more savings when those utilities bills come around!
Window Sizes Based on Window Types
| | | |
| --- | --- | --- |
| Window Type | Maximum Width (inches) | Maximum height (inches) |
| Single Slider (Double Pane) | 78 | 54 |
| Single Slider (Triple Pane) | 78 | 54 |
| Double Slider (Double Pane) | 78 | 54 |
| Double Slider (Triple Pane) | 72 | 48 |
| Single Hung (Double Pane) | 49 | 80 |
| Single Hung (Triple Pane) | 45 | 78 |
| Double Hung (Double Pane) | 49 | 78 |
| Double Hung (Triple Pane) | 48 | 68 |
| Casement (Double Pane) | 38 | 78 |
| Casement (Triple Pane) | 36 | 78 |
| Awning (Double Pane) | 48 | 60 |
| Awning (Triple Pane) | 50 | 50 |
Building Code

This one is worth keeping in mind if you're adding or replacing windows around your home. In Ontario, the building code per room varies. For bedrooms the area of your windows depends on whether or not there's electric lighting in the vicinity. If there is no electric lighting, the minimum unobstructed glass of the window can be 5% of area served. Unlike other rooms, the same specs hold true for a bedroom with electric lighting. In Winnipeg, the specs for bedroom windows vary – they can be found here.
Price

Bedroom window prices vary on a number of factors. From room size and window size to the type of window and installation – however, more often than not, the amount falls between $450 to $1500.

| | |
| --- | --- |
| ✓ Kitchen | $340 - $1200 |
| ✓ Living Room | $1200 - $5000 |
| ✓ Bedroom | $450 - $1500 |
| ✓ Basement | $240 - $640 |
| ✓ En Suite | $500 - $1500 |
| ✓ Family Room | $1000 - $3000 |
| ✓ Foyer (entrance hall) | $900 - $2500 |

Northshield - Black Windows and Black Doors

What is better black or white windows?

There are many reasons why black windows are a great choice for your home, and they are quickly growing in popularity. Black window frames are a great option when you want to add a bold design statement to your home's exterior and create a focal point in any room they're in. Black windows perfectly complement modern, farmhouse, and industrial home themes. As well, they are a good choice for homeowners who are trying to showcase a modern look in their traditional home. Black interior windows are especially good for use in rooms with lighter coloured walls, so the contrast between the two helps to create a dramatic effect. Black window frames can also be used in rooms with darker coloured walls, but you will need to take extra care to ensure that the overall effect does not look too dark. Black windows are the way to go when you are looking to:

✓ Create a modern look ✓ Make a dramatic statement ✓ Accentuate a beautiful view ✓ Create a focal point 

 

What does having a black door mean?

Black front doors are a bold way to make a statement about your house and your sense of style. Entry doors are the first thing guests see when they arrive at your home, so it's important that it creates a good impression. A black exterior door is a bold choice that conveys strength and energy, which is why it makes such a great first impression. They add a bold, dramatic touch to any space, and create beautiful contrast to light-colored interiors. Black-on-black designs are becoming more popular and create a sleek design for your home. This being said, black front doors pair best with white, beige, light tan, and brick homes. When you're looking for a black door for your home, we can help you!   

Bedroom Windows Replacement 
Canada Greener Homes Grant

As buildings account for a large portion of Canada's greenhouse gas emissions, it is important to make them as energy-efficient as possible. The Canada Greener Homes Grant helps Canadians afford the costs of making their homes more energy-efficient, thus reducing emissions and supporting environmental goals. The grant covers up to a maximum of $5,000 per household. Eligible costs include those related to energy-efficiency assessments, insulation, air sealing, ductwork, heating and cooling systems, windows, and doors. To receive the grant, Canadians must first complete an application which can be found on the Government of Canada website.

| | |
| --- | --- |
| ✓ Bay Window | $2,000-$4,800 |
| ✓ Bow Window | $2,900-$5,000 |
| ✓ Casement Window | $420-$1,100 |
| ✓ Awning Window | $420-$1,100 |
| ✓ Fixed Casement Window | $350-$850 |
| ✓ Single Slider Tilt Window | $400-$950 |
| ✓ Double Slider Tilt Window | $420-$1,000 |
| ✓ Single Hung Tilt Window | $410-$970 |
| ✓ Double Hung Tilt Window | $420-$970 |
| ✓ Hopper Window | $400-$800 |
| ✓ Tilt and Turn Window | $540-$1200 |
| ✓ Triple glass windows | +18% to 23% |

Why would you need triple glass windows?

Experience the protection, energy efficiency, and the reduced energy bills of Northshield's triple glass windows. Our triple pane windows have 2 layers of air between the glasses, instead of the standard one layer. This triple glazing helps increase the thermal performance of your windows, by keeping the air temperature inside the home at consistent temperatures. Triple-glazed windows are available on selected types of windows and the average additional cost will be around 18% to 23%. Get Your Free In-Home Estimate.

.
Warranty

At NorthShield Windows and Doors, our warranty on windows varies on the different components.
| | | | | | | |
| --- | --- | --- | --- | --- | --- | --- |
| | Frame | Hardware | Glass​ | Mini Blinds | Installation | Colour |
| Windows | 25 years |  25 years | 25 years | None | 15 years | 10 years |
| Entry Doors | 10 years | 5 years | 10 years | 5 years | 10 years | 10 years |
| Sliding Doors | 25 years | 5 years | 10 years | 5 years | 15 years | 10 years |
| Storm Doors | 25 years | 1 year | 1 year | None | 1 year | 1 year |
Best Windows for Bedrooms
There are very few windows that do not work well with bedrooms. The reason that's the case is simply because the bedroom is a manifestation of your imagination and desires. Your bedroom is your safe space, your great escape – and your bedroom windows should reflect just that. While we carry a plethora of bedroom window options to choose from, here are some of our favourites to incorporate into spaces such as bedrooms. 
Double Hung Windows

This classic window style is a great addition to your bedroom for a number of reasons. First off,

double hung windows

offer inward-tilting sashes that let fresh air in, yet close securely to retain heat. They can be cracked open for ventilation, but still be placed in a 'lock position' in order to maintain security and peace of mind. Another reason is that these vertically-opening windows offer a balance of light, with good views of the outside world as well as enough privacy to stop prying eyes from coming into your world. Lastly, aesthetically-speaking, these windows are a simple yet beautiful incorporation to any bedroom. 
Bow or Bay Windows

If you want to open up the space in your bedroom while enhancing your bedroom with panoramic visibility,

bow

or

bay

windows may be the ones for you. While not a traditional selection, these window types are great if you're looking for something out of the box. Ideal for bedrooms, bow or bay windows give a grander illusion of a smaller space – and help to create a more

picturesque

view.
Casement

If the perfect temperature is what you seek,

casement windows

may be the best addition to your bedroom. With their superior energy efficiency, they help lower bills, regulate the temperature within your room and keep you cool in the summer and warm in the winter. Moreover, this window type opens 93 degrees for air circulation and is fully customizable to meet your aesthetic needs – and quite easy to clean and maintain. 
Window Options We Provide
At NorthShield Windows and Doors, we strive beyond quality. Our goal isn't just to provide a range in window types. We know our clients have certain needs and not every window is necessary or will even work for everyone. That is why we provide window options to choose from.
Our options range from energy-efficient windows to windows with Low-E Coating. If you're not a fan of the window colour or glass style, we can change that for you too. In fact, our team has the ability to offer you grill options as well as different window coverings. This way, whether you're looking for affordable windows, windows that help you save on bills, or those that tie your bedroom aesthetics together – you are sure to be completely satisfied with your new bedroom window selection.
Why Choose Us?
At NorthShield Windows and Doors, we are more than just bedroom window manufacturers and installers. We are a proudly Canadian company that has been around for decades. Our team knows the value of quality products and reliable service and that is what we have been providing our clients across Toronto, Winnipeg, and their surrounding areas – all at unbeatable prices. Beyond our experience and expertise, we put our clients first. From free, in-home, no-obligation, estimates, to quick response times to long warranties and everything in between.
Another reason to choose us is our ability to provide you with custom bedroom windows solutions. Our products combine the best of European technology and Canadian manufacturing in order to guarantee exceptional quality at competitive prices. The moment you call us to make a selection, our team has you covered. We take care of every step of the process, including proper disposal of your old windows.