While some homes make full use of their basements for entertainment or living spaces, others utilise this area for storage and other practical purposes. No matter how you put this part of your home to use, there is no doubt that you need
the right basement windows Toronto
has to offer. Before you make any decisions,
here are a few essential points to keep in mind
.
Improve Insulation With PVC Windows
High-quality
PVC windows
are an excellent choice when it comes to insulating any room in your home. Since your basement can naturally be one of the coldest rooms in your home, you want to make sure that you maintain a comfortable temperature and reduce heat loss in the winter.
Wood frames
require regular maintenance while any type of
metal window
will become ice cold in the winter and affect the energy efficiency of the room. In addition, the multiple chambers in the window frame ensure that air temperatures from the exterior are not quickly or easily transferred to the interior panel.
Choosing The Right Glass
There are a few options when it comes to choosing the glass panes for your windows.
Double-glass windows
are great because they have a space between the two sheets and this prevents the cold air outside from affecting the temperature inside the room.
Triple-glass windows
include three panes with spaces between. This slows the temperature transfer down considerably more and improves energy efficiency significantly. In most cases, the choice between these two comes down to budget and the number of windows that are to be installed. Before you choose, remember to ask about energy ratings of each product as well as the type of gas used between the glass panes. The density of each gas is a major determining factor in the energy efficiency of the window.
Window Types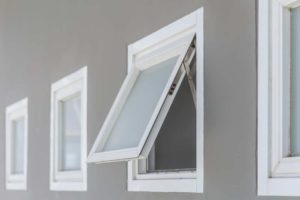 The top choices for basements include awning windows,
casement windows
and hopper windows. Choosing between these windows is usually based on personal preference.
Awning windows
, for example, open towards the outside while
hopper windows
open inside. Depending on the positioning of the basement, each homeowner has their own personal preferences. No matter the type of basement windows Toronto you choose, make sure that they are backed by the appropriate warranties.
Natural Light
The basement can be a rather dim part of any home. Windows are essential for allowing natural light in. The more natural light you allow inside the room, the less you will have to use artificial lighting and this will help keep your electric bill down too. Consider the placement of the windows so that they allow light in throughout the day and not only during a portion of the day. Install windows along more than one wall of your basement to ensure maximum light.
Ventilation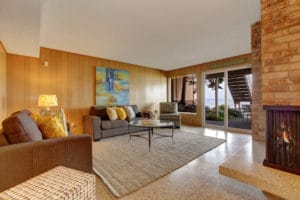 Since basements tend to be quite cold, they can also be damp. Mildew is never pleasant and can be detrimental to your health.
Prevent mildew
and mould by fitting the appropriate basement windows. Thorough
ventilation helps keep humidity levels moderate
in the room and, for best results, you should make sure that you
install more than one window
. This will allow air to flow from one window to the next. They should be on opposite sides or adjacent walls at least. If you do not have space for large windows, remember that
several smaller windows
will certainly do the trick when it comes to properly ventilate the room. Of course, the windows do not air the room on their own and you need to open them daily. On cold days you might not be inclined to open your windows but this is precisely when moisture builds up inside the home and condensation forms.
Air the room for a few minutes each morning
to keep mildew at bay. If you are still not sure about
the best basement windows Toronto
, you can always depend on
NorthShield
.
Contact our team today at
(204) 272-3725
to schedule your free in-home estimate. Our team will visit your property and provide you with a free quote as well as
professional advice
and any technical information you may need. Ask us about everything from colours and product specifications to installation. We are always happy to help and our goal is to help you make your home as beautiful, safe and energy-efficient as it can be.