Kitchen Windows Replacement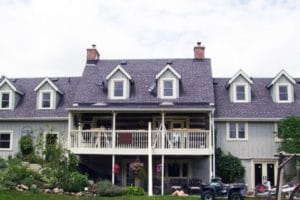 There are a plethora of reasons why vinyl windows are better to use around your home than other types of windows. Not only are they a budget-friendly option, they are quite durable and energy-efficient. This is particularly important in a room like the kitchen because it can be a high-traffic area. This means you are going to make use of the space.
Kitchens are known to generate quite a bit of moisture, as well as hold onto scents more firmly.
This is for obvious reasons, such as cooking and making use of the space every day. However, the consequences still hold true. By letting moisture build up, you make the space and your home vulnerable to problems: paint peeling off walls, mold, spores, and much more. Installing the right type of windows helps a great deal with this. These windows need to cover three basic components. First, they need to be placed in an easily accessible area within the kitchen. You don't want to lean over anything hazardous or have the window too far away from the cooking area. The next thing to consider is the size of the window. Not only will smaller windows not let in enough light, they also won't provide the necessary ventilation. Lastly, the windows need to open and close on a whim. Cooking can lead to excess smoke, which needs to be aired out. While a range hood can help, opening a window gets the job done quicker. At
NorthShield Windows and Doors
, our inventory is filled with a wide selection of high-quality vinyl windows. As a reputable and top-rated Canadian company, we urge you to go through our variety of options. Our team of fully trained professionals will be there every step of the way, from selection to installation.
If you are in Ontario, you can reach us at (905) 326-3444, and if you're a Winnipeg resident, call Windows Winnipeg at (204) 272-3725.
Factors to consider
Picking out the appropriate windows to install in your kitchen is imperative. As mentioned above, there are a few things that need to be taken into consideration when choosing the window type. Failing to account for those factors may result in consequences for your kitchen space, as well as your home.
Energy Efficiency

Known for their energy-efficiency, vinyl windows excel in offering superior thermal protection. By selecting this window material, you increase the room's insulation, which in turn reduces your home's overall energy consumption. The hot or cold air does not escape the room, and the weather beyond the walls of your home doesn't seep in. This basically means you will be able to save on your utility bills!
Sizes

The appropriate size of a window depends on where the window is installed and its importance in the particular room. However, it is worth noting that certain rooms have window size requirements that need to be met. Here are the standard sizes one can expect per window type:
Window Sizes Based on Window Types
| | | |
| --- | --- | --- |
| Window Type | Maximum Width (inches) | Maximum height (inches) |
| Single Slider (Double Pane) | 78 | 54 |
| Single Slider (Triple Pane) | 78 | 54 |
| Double Slider (Double Pane) | 78 | 54 |
| Double Slider (Triple Pane) | 72 | 48 |
| Single Hung (Double Pane) | 49 | 80 |
| Single Hung (Triple Pane) | 45 | 78 |
| Double Hung (Double Pane) | 49 | 78 |
| Double Hung (Triple Pane) | 48 | 68 |
| Casement (Double Pane) | 38 | 78 |
| Casement (Triple Pane) | 36 | 78 |
| Awning (Double Pane) | 48 | 60 |
| Awning (Triple Pane) | 50 | 50 |
Building Code

Every country has its own rules when it comes to window installation. As such, you need to be mindful of the building codes wherever you live. Especially when you are adding or replacing windows in any room of your home. If you are not, you may be fined - in addition to other consequences. So make sure you're up to date with all sets of rules and regulations of window installation where you live. If you aren't, you can always hire an experienced window installer that can give you an accurate estimate. Another benefit of this is that the installer will also be able to recommend options that are within the guidelines of where you live.
Price

Window prices vary on several factors. As such, it wouldn't be easy to calculate the cost of a window installation in the kitchen. You would need to do a bit of research in order to determine the standard prices within your location. This can be done online or by reaching out to location window installation or replacement experts in your area. More often than not, the amount falls between $450 to $1500 depending on the type of window you want and the room in which you want the window installed.

[sc name="prices-by-room"][sc name="prices-by-window"]
Warranty

An important aspect to keep in mind while browsing for window installments or replacements is that you should always opt for a company that's both bonded and insured. While they may advertise themselves or their products are durable and long-lasting - it's always better to be safe in the long-run. Also, decide against purchasing a window from a company that does not provide a warranty on the product or service. A good installer will offer warranties on both the window installation as well as colour and other configurations. At NorthShield Windows and Doors, our installers are bonded as well as insured, and we provide our clients with reliable warranties. Our warranty period on windows varies depending on the different components, such as:
| | | | | | | |
| --- | --- | --- | --- | --- | --- | --- |
| | Frame | Hardware | Glass​ | Mini Blinds | Installation | Colour |
| Windows | 25 years |  25 years | 25 years | None | 15 years | 10 years |
| Entry Doors | 10 years | 5 years | 10 years | 5 years | 10 years | 10 years |
| Sliding Doors | 25 years | 5 years | 10 years | 5 years | 15 years | 10 years |
| Storm Doors | 25 years | 1 year | 1 year | None | 1 year | 1 year |
Best Windows for the Kitchen
The best windows are those that operate efficiently within the room in which they are installed. The first thing to consider is the material of the window. Since we are opting for vinyl windows, these windows provide energy-efficiency right off the bat. However, are vinyl windows operable in the kitchen? Absolutely - it just depends on the window type you select and wish to incorporate. At NorthShield Windows and Doors, we carry an extension collection of window types. Here are some of our favourites for the kitchen:

Awning Windows

Awning windows are first on our list of suggestions for one main reason: they are the ideal pick for any weather conditions. Since they have a hinge at the top side of the frame, and the bottom of the sash opens away from the frame. This means that awning windows are the optimal ventilation providers, being that they can remain open during rainy or stormy days.
Double Slider Windows

Another one on our list is the double slider tilt windows. Known for their efficient air flow, these windows allow for perfect ventilation when you are cooking up a storm in the kitchen. Not only do these window types open inwards up to 90 degrees, they also come with standard drainage channels that ensures no amount of water ends up accumulating, sitting idly by, or even freezing during the colder seasons. This is key if you reside in Canada. In fact, you can add low-E coating or ETI foam to improve the window's efficiency and effectiveness.
Single Hung Windows

The last one on our list are single-hung windows. This window type is small enough to fit tighter areas, but still provides the aesthetic appeal and functionality necessary for a space like the kitchen.
Window Options We Provide
At NorthShield Windows and Doors, our factory-direct windows encompass top of the line quality, as well as durability. Our services extend beyond providing a wide selection of window types. Our recommendations are personalized, and we even offer completely customizable window options to choose from:
Why Choose Us?
As a Canadian company that has been around for decades, NorthShield Windows and Doors is more than just a window manufacturer and installer. We have been servicing clients in both Toronto and Winnipeg, helping them find their ideal window type for any given room in a home. Our team of professionals places great emphasis on product quality and service reliability. In addition, our fair and competitive prices, along with exceptional customer service, allow us to be a force to be reckoned with. We know what our clients need due to our years of experience and expertise, and we can easily deliver. With us you receive a free, in-home, no-obligation estimate, quick responses, excellent warranties and so much more.
We can even provide you with custom kitchen windows solutions. Our products combine the best of European technology and Canadian manufacturing in order to guarantee exceptional quality at competitive prices. The moment you call us to make a selection, our team has you covered. We take care of everything involved in the process of an order, installation or even replacement. We even provide proper disposal of your old windows.
Here are some additional reasons why you should pick us as your next kitchen window replacement installers:

Top rated window replacement company in Toronto & Winnipeg

Free, in-home, estimate

Exclusive, high quality windows

Certified and trained installers

BBB A+ Rated

Financing available

Bonded and Insured team

Energy star rated windows
[caption id="attachment_5985" align="aligncenter" width="1024"]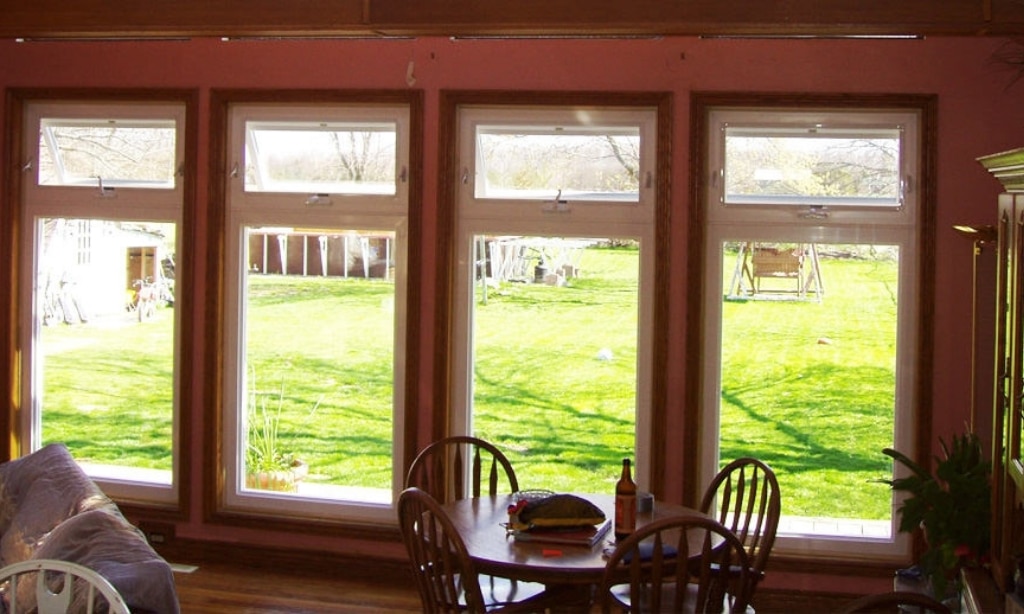 Awning Kitchen Window Replacement[/caption] [caption id="attachment_5993" align="aligncenter" width="1024"]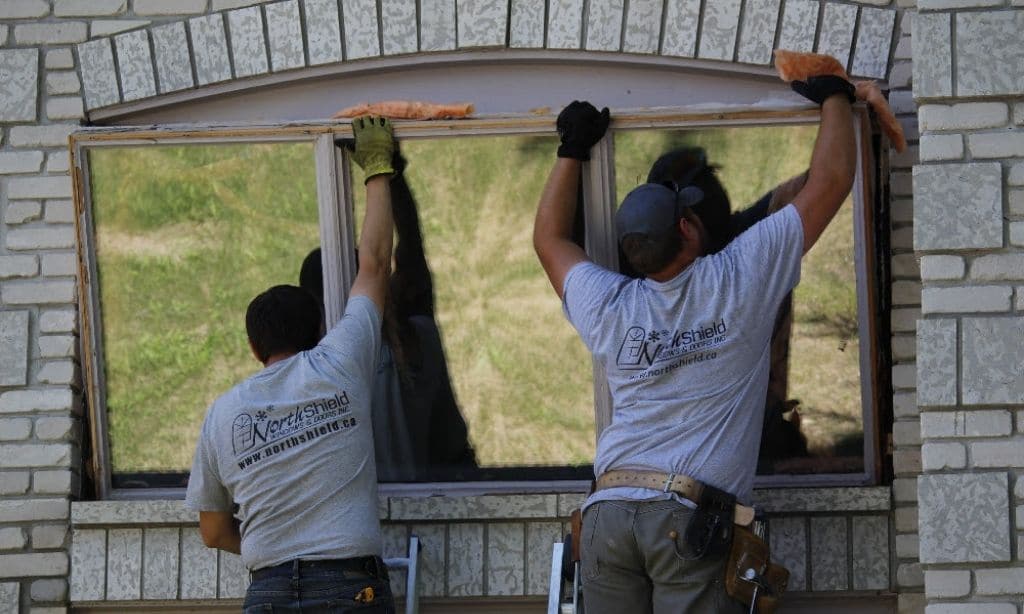 Double Slider Kitchen Window Replacement[/caption] [caption id="attachment_5990" align="aligncenter" width="1024"]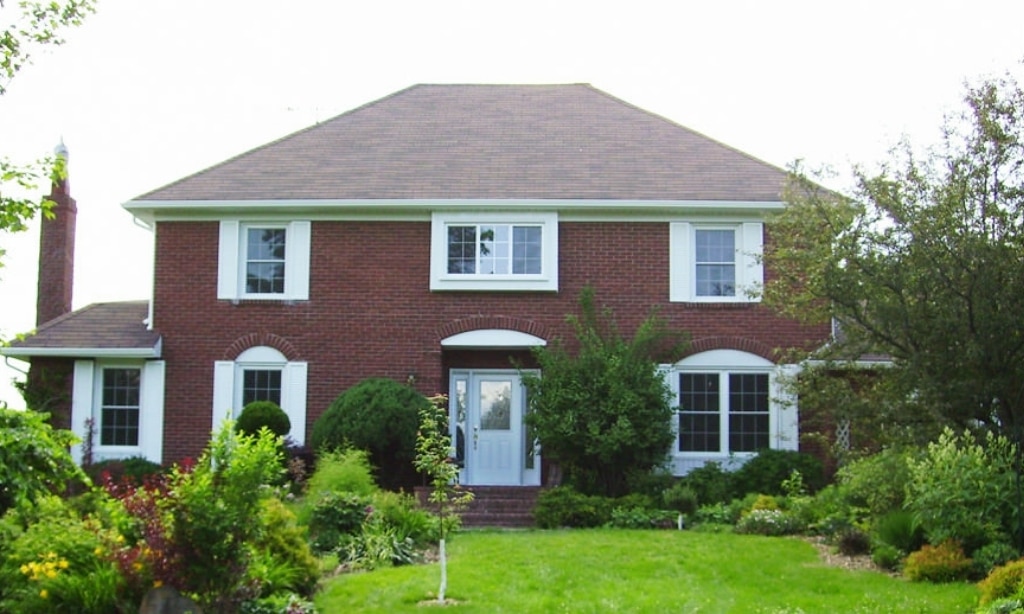 Single Hung Kitchen Window Replacement[/caption] [caption id="attachment_5988" align="aligncenter" width="1024"]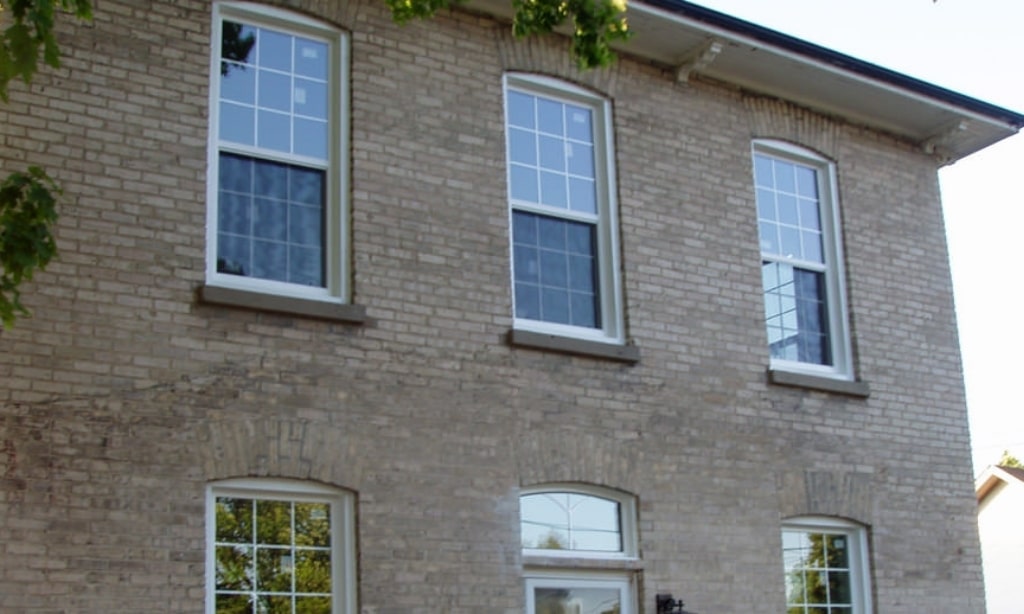 Single Hung Tilt Kitchen Window Replacement[/caption]