When it comes to
windows Winnipeg companies
, you certainly have a range of choices. With so many choices, it's easy to be a little overwhelmed. To be sure, when we talk about windows, we're talking about a crucial element of your home. Windows are responsible for more than just cub appeal, although that is very important, as well. Windows have a number of crucial benefits, which we will explore later on. To be sure, if you are planning to replace or repair your windows, several things should be considered. This involves the windows Winnipeg company you are going to choose. At
NorthShield Windows and Doors
, we believe we can handle anything you may have in mind. However, at the end of the day, we also want you to make smart decisions. To that end, we will tell you what you need to look for in a windows and doors Winnipeg company. Most likely, as you do the research, you will find that we can take care of anything. There are also several benefits to replacing your current windows. Obviously, this isn't something that everyone needs. However, if you haven't had your windows replaced in a number of years, then you may want to consider the change. New windows have a number of benefits that are well worth appreciating in greater detail.
How To Choose A Windows Winnipeg Company
There are several things to keep in mind, when it comes to choosing a
windows Winnipeg company
. In the first place, you will want to
learn more about the history of the company
. How long have they been in business? How many years have they served the Winnipeg area? Any company that you consider should offer disclosure on questions such as those. Then you have the subject of reputation.
Look for customer testimonials on the site.
If the company has a Facebook page, look at reviews and comments on their Facebook page. It can also be useful to ask anyone you know, who has perhaps had their windows replaced recently. There is also a great deal of value in checking other websites. In particular, websites that review companies that specialize in things like windows, doors, or even roofs. The more information you can get on a company, the better off you will ultimately be.
Comparing prices
among windows Winnipeg companies is also important. If a price sounds like it is just too good to be true, then it probably is. You should also make it a point to comparison shop in the first place. The last thing you want to do is choose the first company you come across. They might be a good fit, but that isn't going to be a guarantee. You also want a company of experience. This is certainly true with things like
windows and doors
. Any company worth your time will have experience with all types of commercial/residential properties. You want a company that can show you
the wide range of windows
that are available to you. If you are considering replacements, you certainly want a company that can help you appreciate your options.
Benefits Of Window Replacement
We demand a lot from our windows. Again, it isn't just a matter of curb appeal. We rely on our windows to protect our home from intruders and elements alike. We also rely on our windows to provide us with strong insulation measures. If your windows aren't up to snuff, your energy costs will be higher than they ought to be. That is one of the major reasons as to why people consider
window replacement
in the first place.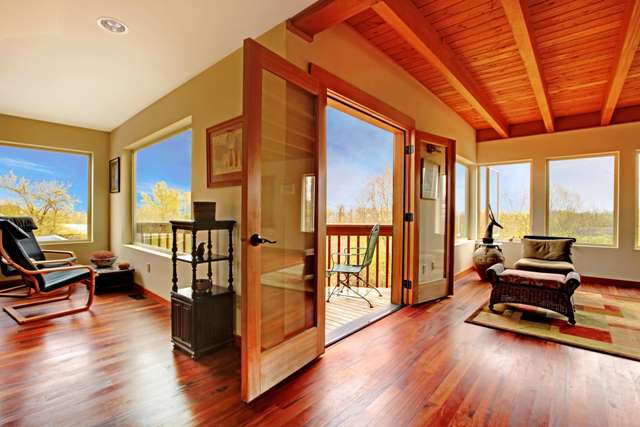 In terms of the
benefits of window replacement
, there are several. One of the biggest potential benefits being touted these days concerns energy efficiency. Incredible gains have been made, in terms of making windows
more energy efficient
than ever before. In the present, energy efficient windows can save you a bundle from one month to the next. New windows can also mean enhanced
UV protection
. Excessive UV rays can cause problems with the interior of your home on several levels. With new windows, you can still
enjoy natural light
, without the consequences of excessive exposure. Furthermore, on average, new windows tend to demand less in the way of maintenance. You can also take advantage of significant noise reduction, while also creating a safer overall home. Any windows Winnipeg company you may consider will be able to give you further details on these benefits. In addition to all of the benefits mentioned above, you will also be able to enjoy improved curb appeal. The value of your home can also increase to a meaningful degree, as well.
Conclusion
NorthShield Windows and Doors
can help with all of your needs. Our experience covers such possibilities as
casement windows
, picture windows, and fixed casement windows. We have also worked extensively with awning windows,
bow windows
, bay windows, and single slider tilt windows. Simply put, whatever you need from a windows Winnipeg company,
we can help
. This includes showing you the benefits of
energy efficient windows
, replacement windows, and window repairs. Regardless of what you need, we can be there to help.